Pack All your photo JPG
Receive all photos of your visit in front of our photographer. You will receive your photos in JPG format.
Offer valid for one person per pack.
Prints on photo paper
Prints printed on photographic paper. You can choose between many formats:
15x21 , 18x24, 20x30 , 30x45 , 40x60 and 50x75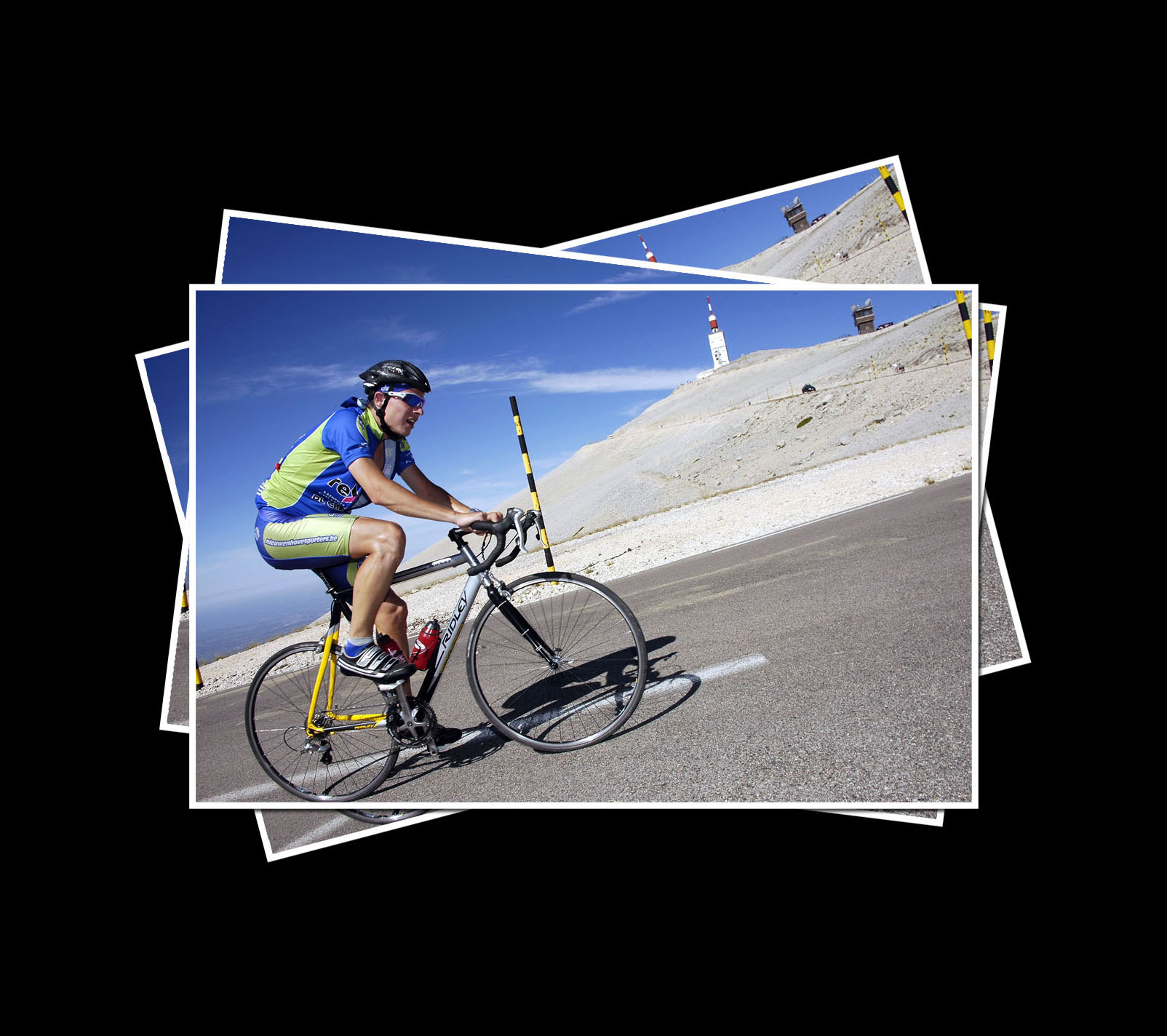 Prints on photo paper with title
You can have title " Le Mont Ventoux - 1912m Alt " and the year of the shooting.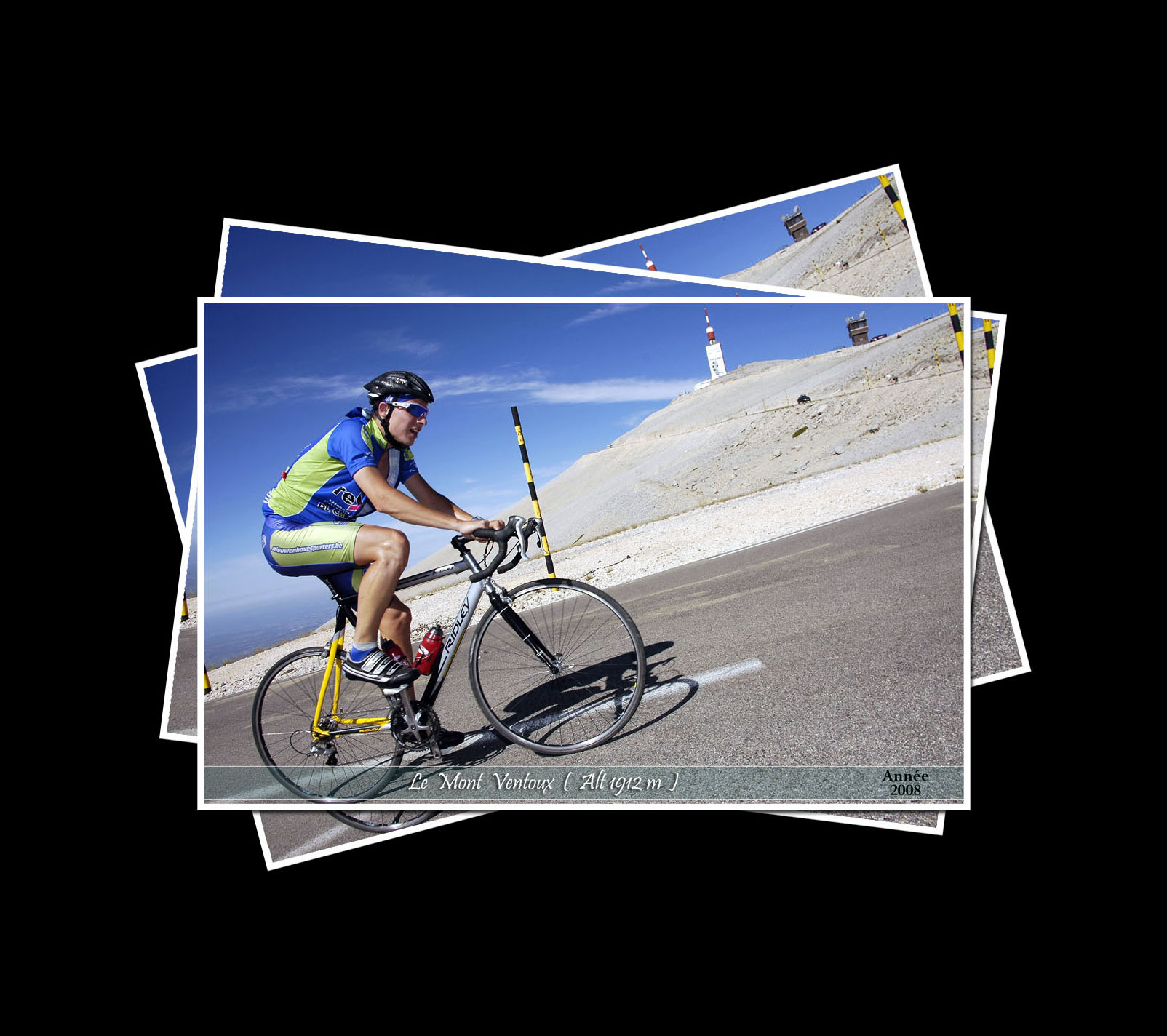 Your picture presented in cardboard
Your picture will be sent to you in a cardboard with different illustrations and informations on the Mount Ventoux.
The digital file
Acquire your photos in jpeg format for viewing on your computer or other digital media. Once your photos have been prepared, they will be sent by email.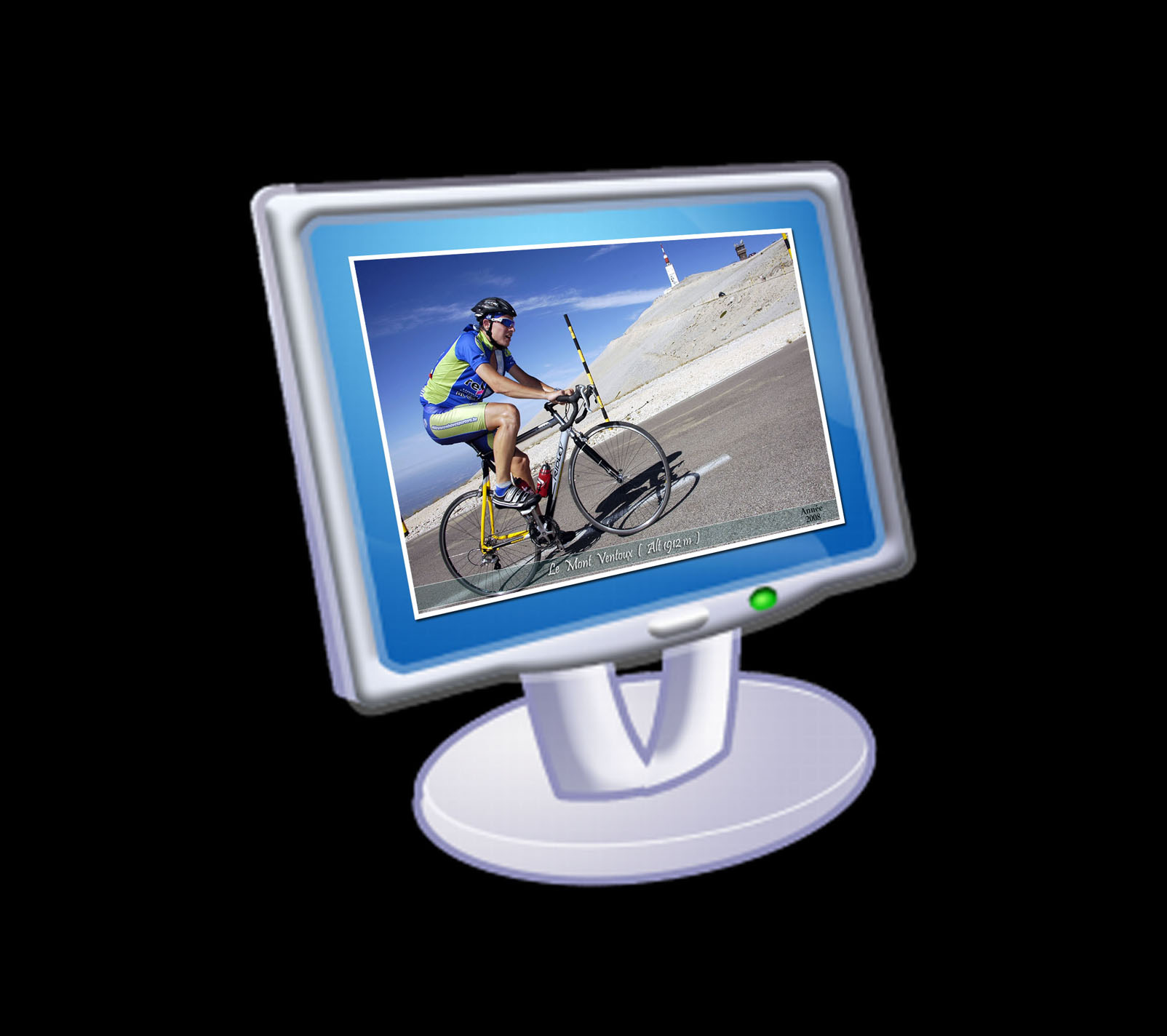 The photo montage special Ventoux
Your photo in a 20x30 or 30x45 montage of several photos showing the Mont Ventoux. There are two models for horizontal and vertical photos .